Deutsche Bank Downloads LEIDIT 's Planning Application, "ScrumPoker" to Enhance Agile Workflow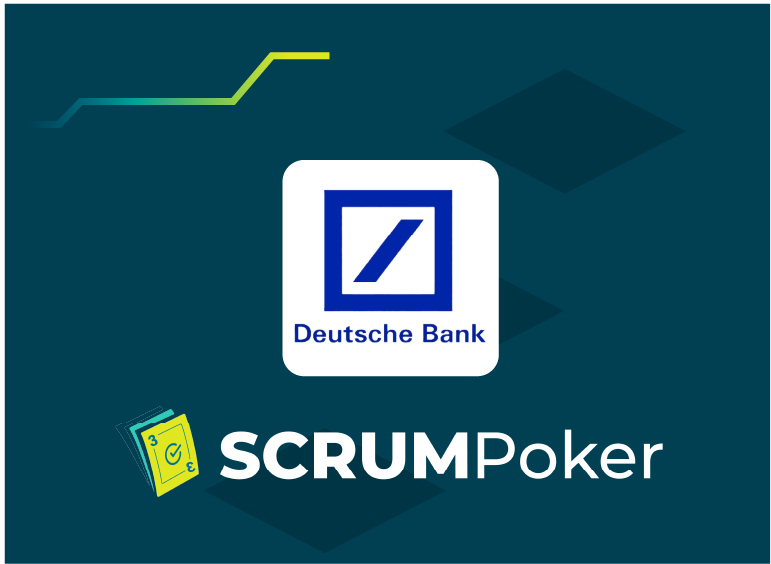 Mclean, VA – LEIDIT's innovative Planning Poker Application, "ScrumPoker", has been downloaded by Deutsche Bank, one of the world's largest financial institutions, to enhance their Agile workflow. "ScrumPoker" is a ServiceNow Application developed by LEIDIT that is fully integrated with ServiceNow Agile Module, designed to guide Agile teams through sprint planning and to build accurate consensus estimates. "ScrumPoker" is a gamified technique for estimating Agile story points, built specifically for Agile teams. The application allows teams to conduct sprint planning sessions in a fun and engaging way, with the ability to set realistic and accurate estimates. By incorporating "ScrumPoker" into their workflow, Deutsche Bank aims to improve its team's productivity and enhance its Agile methodology.
"We are pleased that Deutsche Bank has chosen "ScrumPoker" to enhance their Agile workflow," said Nadeem Khoury "ScrumPoker" Developer at LEIDIT. "ScrumPoker" is a valuable tool for Agile teams, and its integration with ServiceNow Agile Module makes it a seamless addition to any Agile workflow. We hope Deutsche Bank will find ScrumPoker helpful in streamlining their Agile processes and improving their overall productivity."
According to Alex Khayo, CEO of LEIDIT, "At LEIDIT, we are constantly looking for innovative solutions to help our clients improve their operations and increase productivity. "ScrumPoker" is a great example of how we are doing that, and we are thrilled that Deutsche Bank has chosen to incorporate it into their Agile workflow. We remain committed to providing our clients cutting-edge solutions and exceptional service."
Enver Malsia, CTO of LEIDIT, added, "ScrumPoker is a testament to our commitment to delivering innovative solutions that help organizations optimize their processes and enhance collaboration. The application's integration with the ServiceNow Agile Module is just one example of how we leverage the latest technologies to provide our clients with solutions that are tailored to their needs."
This successful implementation is a testament to LEIDIT's commitment to providing cutting-edge solutions that help businesses enhance their operational efficiency. ScrumPoker is just one of many innovative solutions and services offered by LEIDIT to help organizations improve their processes and increase productivity. To learn more about ScrumPoker and other offerings from LEIDIT, visit their website and download "ScrumPoker" for free.  Link to store
About LEIDIT: 
LEIDIT is a trusted provider of ServiceNow solutions and is recognized as an elite partner, small, disadvantaged business, and 8(a) SBA accredited company. Leveraging their vast knowledge and access to the latest ServiceNow features and updates, LEIDIT's team of experts delivers innovative and customized services to revolutionize how organizations operate. They are committed to delivering exceptional value through digital and technological innovation, helping organizations unlock the full potential of their ServiceNow solutions. To learn more about LEIDIT and its dedication to delivering innovative ServiceNow solutions, please visit their website at www.leidit.com.
For more information please contact: 
Communications & Media Office 
LEIDIT +1(202)880-5115