ServiceNow Mastery for Seamless Business Advancement
Driving innovation with ServiceNow Solutions, LEIDIT is committed to fostering your business success through respect, inclusion, and creative collaboration.​
LEIDIT: Optimizing ServiceNow for Achieving Business Milestones
At LEIDIT, we drive clients to harness the full potential of the ServiceNow platform. Our profound expertise in ServiceNow, combined with our undying commitment to fulfilling client aspirations, establishes us as a go-to ally for organizations aiming to refine their business procedures and boost operational efficacy. We address various business needs ranging from IT, employee-centric, customer-oriented, to creator-driven workflows. Our strategies not only simplify intricate operations but also automate routine responsibilities, ensuring smooth interactions for all stakeholders.
Empowering Your Workflow with LEIDIT

Dive into enhanced IT service operations for a contemporary, captivating service experience. Utilize digital functionalities to proactively identify potential issues, amplify productivity, and offer adaptable services.
Leverage the industry's leading ITSM solution to furnish robust services, optimizing productivity and crafting unparalleled experiences for your remote workforce.
Transform IT operations by integrating insights and promoting proactive responses. Use automation to preemptively detect and address issues, ensuring digital operations remain ahead of the curve.
Government, Risk, and Compliance
Equip your business with insights that promote decisions rooted in risk assessments. Integrate GRC to connect business, security, and IT, monitoring risks in real-time.
Operational Technology Management
Create a holistic action plan for your OT landscape to enhance efficiency and operational resilience.
Ensure a digitally secure environment by using SOAR and risk-based vulnerability management.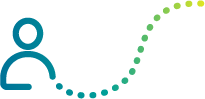 Boost employee morale and efficiency by providing a unified service experience across all departments, simplifying intricate procedures, and ensuring easy information accessibility.
Increase workforce efficiency with smart, enterprise-spanning digital workflows.
Workplace Service Delivery
Foster a flexible, connected workspace, optimizing space usage and future planning through actionable insights.
Procurement Service Management
Realign work priorities, enhance productivity, establish benchmarks, and drive business value.
Supplier Lifecycle Management
Smooth supplier onboarding, foster collaboration, and streamline procurement.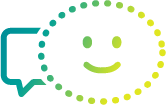 Craft seamless customer experiences that emphasize service efficacy and loyalty.
Customer Service Management
Transform your operations, ensuring that customer needs are swiftly and proactively met.
Financial Service Operations
Integrate digital workflows for banking, insurance, and wealth management to streamline operations.
Technology Provider Service Management
Provide an unparalleled customer experience using AI-driven proactive care.
Healthcare Service Management
Empower healthcare with insights and comprehensive data for practitioners and patients.
Public Sector Digital Services
Modernize government services, emphasizing a digital-first approach.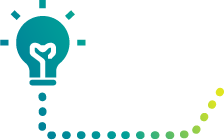 Expedite app development by empowering developers with ready-made templates and modular building blocks.
Craft apps with reduced complexity and greater inclusivity, ensuring a cohesive experience on a unified platform.
Transform with hyper-automation capabilities, integrating all processes on a single platform.
Efficiently merge ServiceNow with contemporary systems, ensuring smooth workflow connectivity.

Unlocking IT Excellence, One Solution at a Time

Discover comprehensive IT support with LEIDIT. We excel in offering application development, integration, design services, change management, and project management. Our team, armed with the latest certifications and extensive experience, stands ready to enhance your IT landscape. At LEIDIT, we always put our client's achievements at the forefront, offering undivided attention throughout our collaboration. Reach out to understand how we can steer your business towards its goals.
Unlocking IT Excellence, One Solution at a Time
Experience the expertise of the LEIDIT team in sculpting and meshing tailor-made customized applications to refine your business's IT blueprint.
In today's rapidly evolving landscape, change is constant. Address today's challenges and seize the opportunities with our comprehensive change management services.
Emphasizing user experience, we modernize workflows and applications, enabling businesses to provide digital experiences that elevate efficiency.
With our Project Management services, you gain real-time insights into project progression, ensuring swift issue resolution and seamless team collaboration.
Our certified professionals will guide integrations, focusing on resolving business challenges swiftly.
Pioneering Efficiency, Powering Success

At LEIDIT, our commitment to client success and operational efficiency goes beyond services. We have channelled our expertise in ServiceNow and years of industry experience into the creation of intuitive, user-friendly, and high-impact products. We're thrilled to introduce our flagship applications: My Assets and Scrum Now. Crafted to cater to specific needs and challenges our clients face, these products offer streamlined processes and optimized outcomes.
Simplified Asset Management with "MyAssets"
Modern organizations require efficient ways to manage their growing inventory of assets, especially those assigned to their employees. "My Assets" by LEIDIT offers a groundbreaking approach to asset management by digitizing and simplifying the entire process.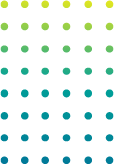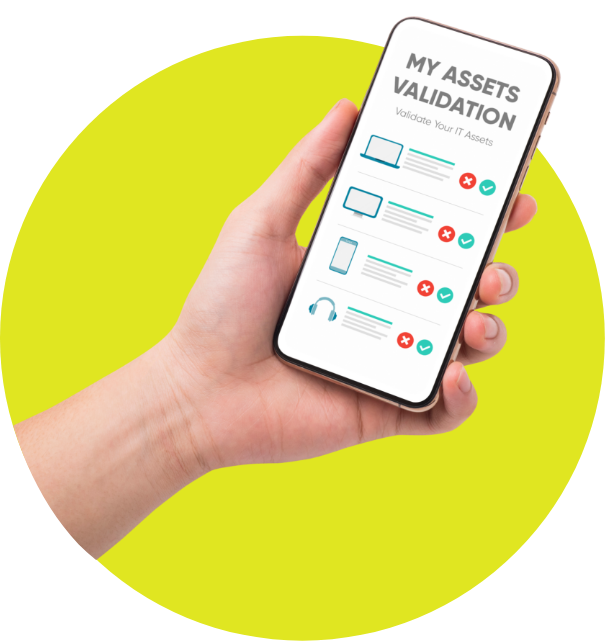 The Ultimate Planning Poker Solution for Agile Teams
Turn your ServiceNow Agile teams estimation into a gamified experience. Whether you're planning your sprint or trying to reach a consensus on story points, ScrumPoker ensures a streamlined, integrated, and fun approach.