We provide a range of high quality ServiceNow solutions and services
LEIDIT: Where Unwavering Dedication, Elite Expertise, and Collaborative Spirit Harmoniously Unite to Pioneer Transformative Solutions
Nestled in the heart of the IT hub in DC, Maryland, and Virginia, LEIDIT stands out with its ServiceNow solutions prowess. As an Elite partner, an SBA certified 8(a) Small Disadvantaged Business, our credentials speak for themselves. With the latest ServiceNow tools and accelerators at our disposal, our seasoned team provides customized services, transforming how businesses operate. Our goal is clear: to deliver unparalleled value through innovative digital solutions, enabling organizations to fully tap into the power of ServiceNow. Dive deeper into the world of LEIDIT and discover our commitment to excellence.
Rooted in Unity,
Reaching for the Stars
Alex Khayo and Enver Malsia aren't just names; they are the visionaries who laid the cornerstone of LEIDIT.
With Alex's rich tapestry of over two decades in diverse IT roles and Enver, revered as a Master Architect in global spheres, they synergize to form the soul of our company. Their collective experience and expertise have been pivotal in shaping LEIDIT's trajectory, making it a haven where clients and employees are continuously uplifted and inspired. The ethos of our journey, fostered by their vision, lies in the idea of mutual elevation – an unwavering belief that together, we rise higher.
At Leidit, We Lift Each Other Up to New Heights
As a testament to our expertise, we wear our ServiceNow Elite Partnership with pride. Beyond partnerships, it's our team that sets us apart. Boasting certified professionals, including esteemed ServiceNow Master Architects and Technical Architects, we harness the power of ServiceNow to its fullest potential.
Our association with ServiceNow isn't just transactional – it's transformational.
From Humble Beginnings to IT Eminence
Our Story: Dreaming Big and Building LEIDIT

Every epic journey begins with a single step. Ours was taken by our co-founders, Alex Khayo and Enver Malsia. As visionaries who rose from regions scarred by conflict, they embraced America not merely as immigrants but as dreamers with an unyielding spirit. August 2017 didn't just signify the inception of a new company; it marked the birth of LEIDIT – a realization of Alex and Enver's collective vision. A sanctuary in the IT realm where innovation tackles real-world problems, where collaboration is the heartbeat, and diversity forms the backbone of creative ingenuity.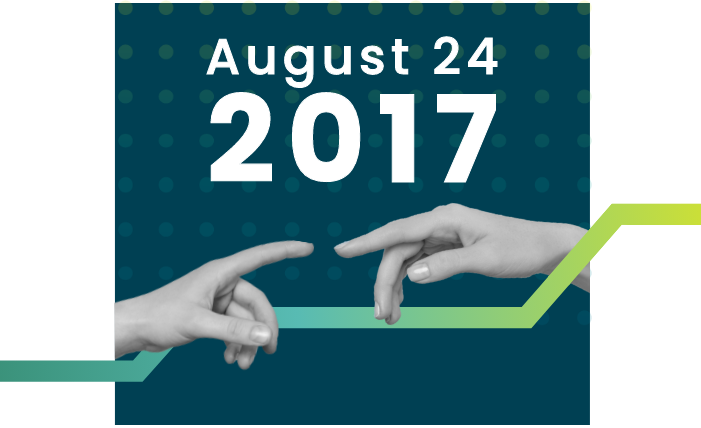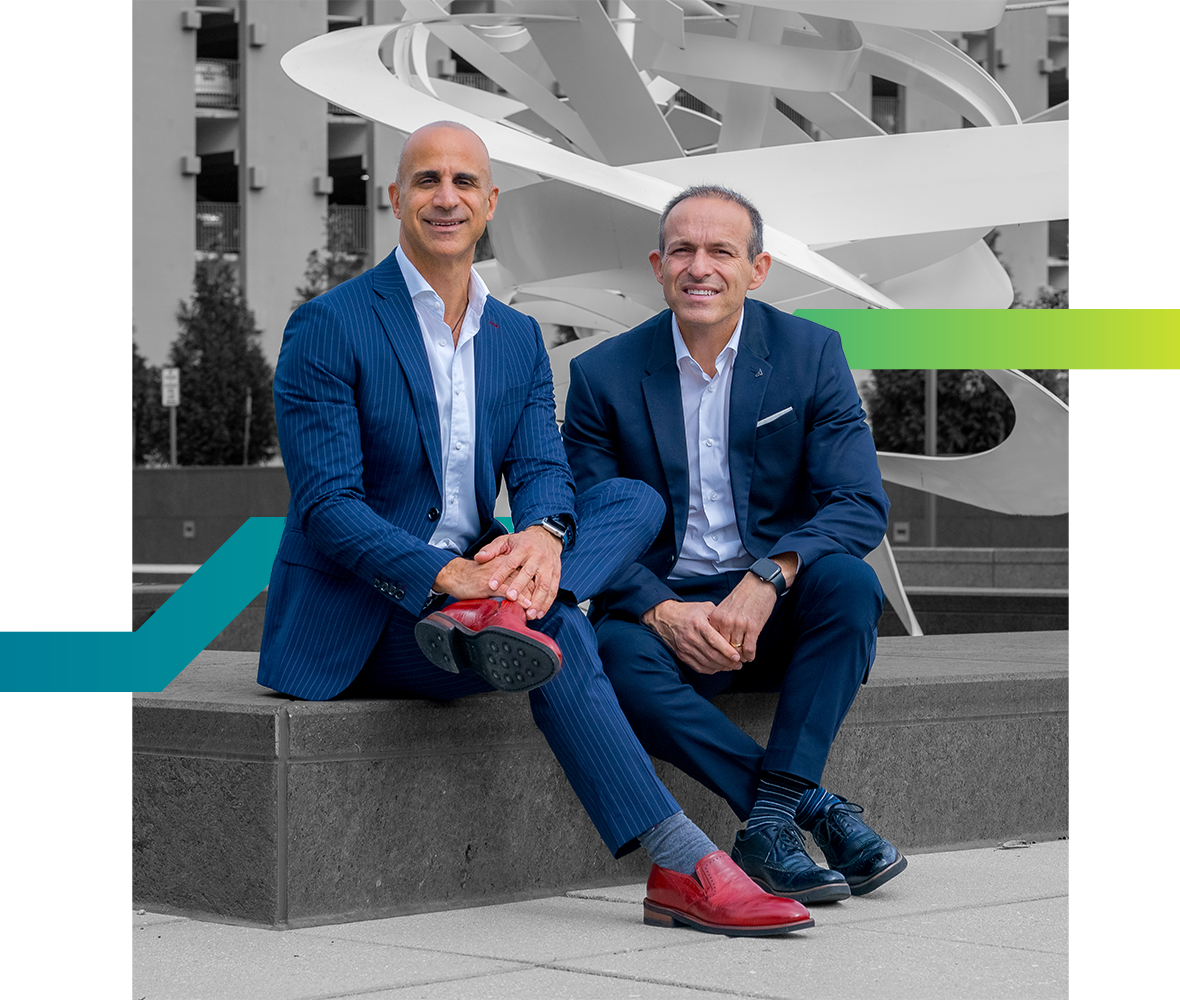 Alex Khayo and Enver Malsia,
Co-founders
Chasing Dreams: How Passion Shapes LEIDIT

Alex Khayo, with his expansive IT expertise stretching over 24 years, has navigated through intricate software development to multifaceted infrastructure projects. His journey has seen him transition from intensive fieldwork to pioneering leadership roles.
Enver Malsia shines brightly. As a Certified Master Architect, he was among an exclusive circle of just 50 CMAs in the USA for the 2021 cohort and holds the sequential distinction of being the 144th individual certified globally. This accolade is not merely a marker of his technical prowess but also emblematic of his unwavering commitment to the zenith of excellence in the industry.
For us, the journey goes beyond delivering outstanding IT solutions. It's the rich tapestry of relationships we've nurtured. The LEIDIT experience is one where ideas blossom, continuous growth is standard, and every career trajectory knows only an upward trajectory. As we look back, we're filled with pride at our achievements and milestones. Yet, our eyes remain firmly set on the future's infinite possibilities. With unwavering commitment and ever-rising aspirations, LEIDIT's mission is not just to navigate the IT realm but to uplift it.
Team Spirit: The Heartbeat of LEIDIT
Excellence isn't just our benchmark; it's our compass. Assembling the finest in the IT sector wasn't mere luck but a manifestation of the nurturing environment Alex and Enver cultivated. The LEIDIT family expanded, drawing professionals in sync with the founders' ideals and fueled by the same technological fervor. This shared zeal set us apart, garnering praise for our tech prowess, unmatched client service, and an innate ability to tackle challenges innovatively. Behind every success story at LEIDIT, there's a team working in harmony, innovating, and pushing boundaries.

They are the principles that drive us, the beliefs that shape our actions, and the essence of our shared journey.

Together, we harness collective strengths to achieve more and reach higher.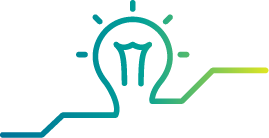 Client-Centric Innovation
Tailoring solutions that cater to each client's unique needs and aspirations.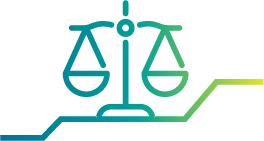 Transparent, honest, and consistent in every interaction and decision.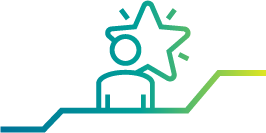 Empowerment through Learning
Fostering a culture where continuous learning leads to empowerment.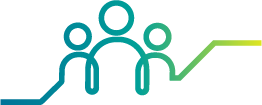 Being a responsible and contributing member to the communities we serve and the broader IT landscape.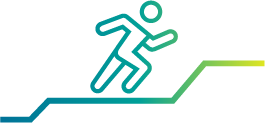 Resilience and Adaptability
Embracing challenges, learning from setbacks, and always moving forward with renewed vigor.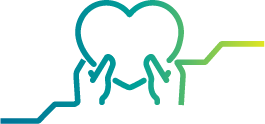 Mutual Respect and Growth
Treating every individual with respect, fostering a nurturing environment that prioritizes mutual growth.
Keeping you updated with every leap we take