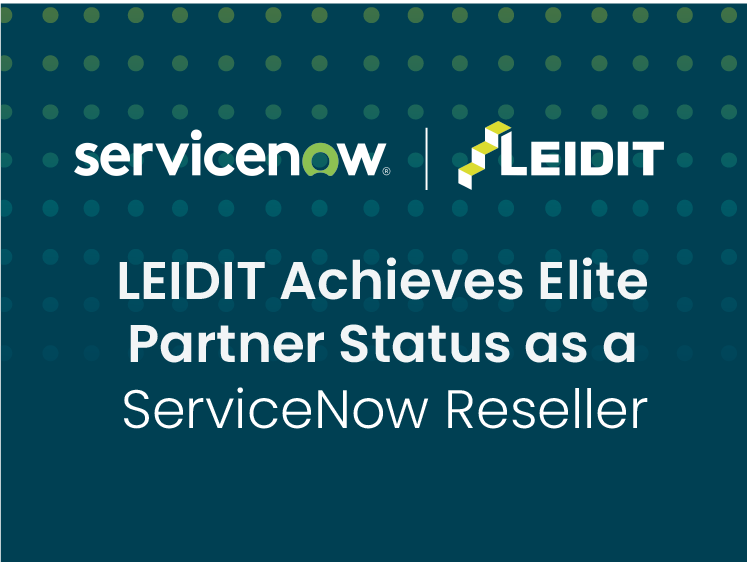 Washington DC – 10/18/2023: LEIDIT, a leading IT solutions provider and a ServiceNow Elite Partner, proudly steps up as a bronze sponsor for the 2nd Annual charity kickball tournament. This event underpins LEIDIT's commitment, not just as a ServiceNow partner but also as an engaged and responsible corporate entity, especially as the funds raised will support The Ryan Bartel Foundation for Youth Suicide Prevention.
Positioned as an 8(a) Small Disadvantaged Business, LEIDIT's vision for community engagement and corporate social responsibility is unwavering. "While our primary goal is to provide top-tier IT solutions, our commitment transcends beyond our business operations. We firmly believe in uplifting and supporting the communities we are part of, and this sponsorship embodies that sentiment," remarks Alex Khayo, CEO of LEIDIT.
ServiceNow's team acknowledges and is genuinely appreciative of LEIDIT's support. This sponsorship augments the hope for a prolonged partnership that goes beyond this singular event. The combined efforts aim to leave a significant imprint, benefiting both the partners and their shared clientele.
As co-sponsors, LEIDIT's CEO Alex Khayo will not only endorse but also join the FedFinancials team on the field. Their active participation aims to make the day unforgettable, rallying behind a noble cause and contending for the coveted ServiceNow Federal Kickball Championship title.
With an audacious fundraising target set at $50,000 for this year, every cent will be directed towards The Ryan Bartel Foundation. This foundation, with its core principles centered around enhancing awareness, confronting the stigma of mental health, and fostering resilience and connections, is determined to thwart youth suicides.
About LEIDIT: 
LEIDIT is a trusted provider of ServiceNow solutions and is recognized as an elite partner, small, disadvantaged business, and 8(a) SBA accredited company. Leveraging their vast knowledge and access to the latest ServiceNow features and updates, LEIDIT's team of experts delivers innovative and customized services to revolutionize how organizations operate. They are committed to delivering exceptional value through digital and technological innovation, helping organizations unlock the full potential of their ServiceNow solutions. To learn more about LEIDIT and its dedication to delivering innovative ServiceNow solutions, please visit their website at www.leidit.com.
For more information please contact:
Communications & Media Office
LEIDIT +1(202)880-5115
Communications@leidit.com