LEIDIT Launches "MY ASSETS" Application for Streamlined Asset Management with ServiceNow Integration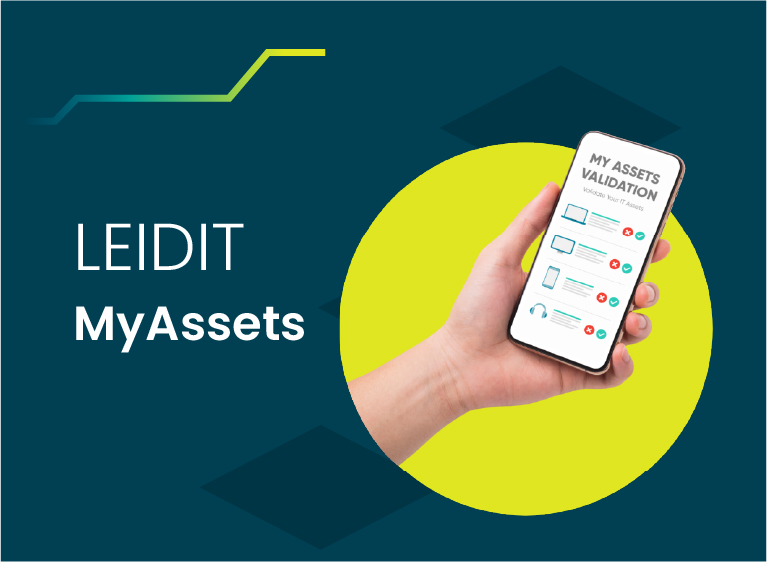 LEIDIT, a leading provider of ServiceNow solutions, has launched a new application, "MY ASSETS", to simplify asset management for organizations. The application enables businesses to gain a better understanding of their asset estate, automate procedures, and ensure compliance with policies and standards.
According to LEIDIT CEO, Alex Khayo, "Organizations with simplified processes and digital solutions have higher customer and employee satisfaction, resulting in cost savings and increased productivity. "MY ASSET" is a game-changer for asset management, providing a comprehensive solution that simplifies processes, increases efficiency, and reduces risk."
The application is fully integrated with ServiceNow, providing users with a user-friendly interface and a seamless experience. "MY ASSET will revolutionize the way companies approach asset management by providing a single platform that can track, manage, and report on assets across their entire lifecycle," added Enver Malsia, CTO of LEIDIT.
LEIDIT's commitment to innovation and excellence is further exemplified by the launch of "MY ASSET", which promises to become an essential tool for organizations seeking to streamline processes, improve asset management, and increase productivity.
For more information on MY ASSET and other ServiceNow solutions provided by LEIDIT, please visit the company's website.
About LEIDIT: 
LEIDIT is a trusted provider of ServiceNow solutions and is recognized as an elite partner, small, disadvantaged business, and 8(a) SBA accredited company. Leveraging their vast knowledge and access to the latest ServiceNow features and updates, LEIDIT's team of experts delivers innovative and customized services to revolutionize how organizations operate. They are committed to delivering exceptional value through digital and technological innovation, helping organizations unlock the full potential of their ServiceNow solutions. To learn more about LEIDIT and its dedication to delivering innovative ServiceNow solutions, please visit their website at www.leidit.com.
For more information please contact: 
Communications & Media Office 
LEIDIT +1(202)880-5115