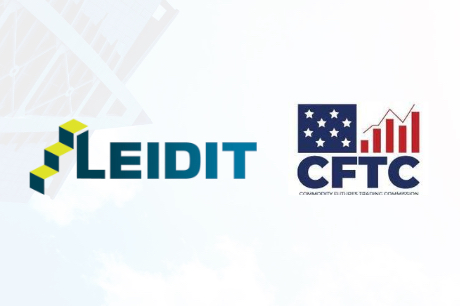 Washington, DC – August 18, 2023 – LEIDIT, a leading ServiceNow partner, has achieved a significant milestone by securing a 5-year, contract with the Commodity Futures Trading Commission (CFTC) to implement an Enterprise Asset Management System (EAMS) on the ServiceNow platform. This strategic collaboration underscores LEIDIT's unwavering commitment to delivering advanced solutions that drive operational excellence within the CFTC.
With its proven track record of transforming digital landscapes, LEIDIT is poised to revolutionize the CFTC's asset management practices through the EAMS project. By following ServiceNow proven practices and replicating previous success with implementing successful asset management practices for other Federal and commercial clients, LEIDITwill streamline and optimize asset management, enhancing efficiency, transparency, and accountability throughout the organization.
Demonstrating its prowess in crafting tailored solutions, LEIDIT is prepared to reshape the CFTC's asset management framework, ensuring a seamless and impactful transition. The partnership is a reflection of LEIDIT's ability to properly customize solutions that address the distinctive needs of the Commodity Futures Trading Commission.
"We're honored to embark on this transformative journey with the Commodity Futures Trading Commission," affirmed Alex Khayo, CEO of LEIDIT, LLC. "Our team's dedication to innovation and following best practices aligns perfectly with CFTC's vision. Together, as we lift each other towards success, we'll shape a future of enhanced asset management."
This contract amplifies LEIDIT's reputation as a frontrunner in delivering exceptional ServiceNow solutions. It underscores their capability to drive tangible results and value for their clients, and is a testament to LEIDIT's ongoing pursuit of excellence in serving government agencies.
About LEIDIT:
LEIDIT is a trusted ServiceNow solutions provider and is recognized as an elite partner, small, disadvantaged 8(a) SBA-certified business. Leveraging their vast knowledge and access to the latest ServiceNow features and updates, LEIDIT's team of experts delivers innovative services to revolutionize how organizations operate. They are committed to delivering exceptional value through digital and technological innovation, helping organizations unlock the full potential of their ServiceNow solutions. To learn more about LEIDIT and its dedication to delivering innovative ServiceNow solutions, please visit its website at www.leidit.com.
For more information, please contact: LEIDIT Communications & Media Office